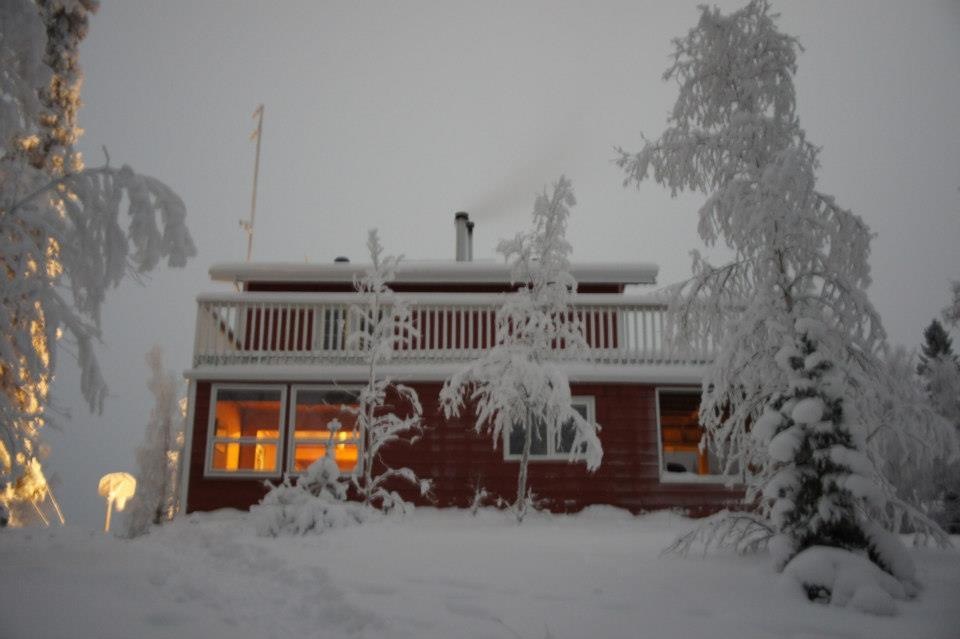 Thanks to our guest, Ben Lai, Vancouver, for this amazing photo of the guesthouse taken in late December around midnight.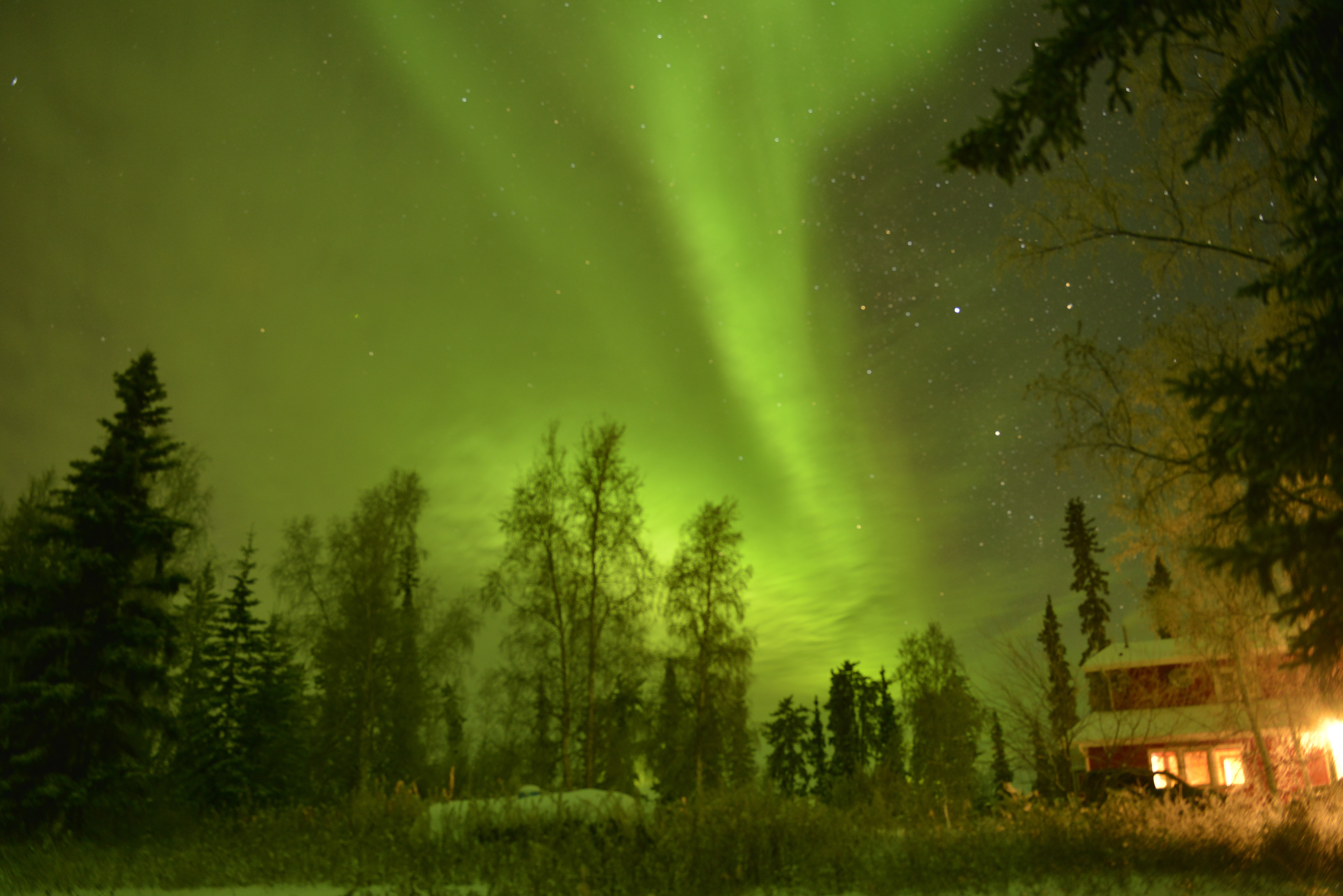 Guest Galen Choi, China, caught the Aurora Borealis dancing in our northern sky over the Willow Ridge Retreat guesthouse in late November. Thank you Galen.
Willow Ridge Retreat offers a unique experience of living off the grid at 62*N with conscious thought of our environment.  Guests may be pleasantly surprised how comfortable living with renewable solar and wind energy, supplemented with mechanically generated power, can be. Guests will be invited to participate in energy and water conservation, composting, and recycling. The guesthouse is fully equipped with running water, flush toilet, and shower.  Guests need only bring their own food supplies and personal items.  All bedding is provided. The kitchen equipment includes a medium sized fridge and a full sized stove with oven.